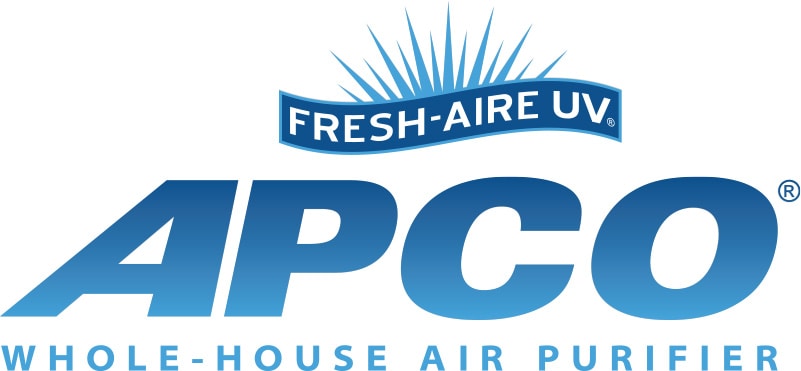 The Fresh-Aire APCO® is the award-winning air cleaning technology that combines the power of UV-C light with activated carbon and photocatalytic oxidation (PCO). APCO eliminates odors, toxic VOCs, and microbial contaminants from the air and air system.
See below for more details about the APCO air purification system and how it works to help improve the indoor air quality in your home.
The Fresh-Aire APCO uses a UV lamp and activated carbon to kill or reactive microorganisms that are airborne or growing on surfaces without producing any harmful ozone. Tested against bacteria, viruses, mold and fungus, the Fresh-Aire APCO system will also revolutionize indoor air quality with significantly improved performance, functionality, and reliability.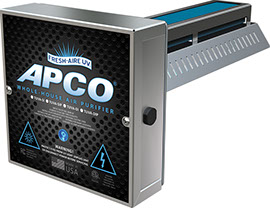 Has achieved up to a 99.9 percent reduction of microorganisms
Reduces allergens in the air
Sterilizes mold, bacteria, viruses and fungus
Cleans coil, extending the life of your system
Neutralizes odors and toxic volatile organic compounds (VOCs)
EverCarbon™ cells with proprietary antimicrobial nanotechnology
Contains a self-cleaning carbon filter
2-year replaceable UV-C lamp
---
Adams Heating & Cooling proudly provides HVAC service to Loveland, Milford, Batavia, Anderson Township, and the surrounding communities in the Greater Cincinnati area. Visit our service area page for more coverage details, call us at 513-474-1600, or request service online today.